Back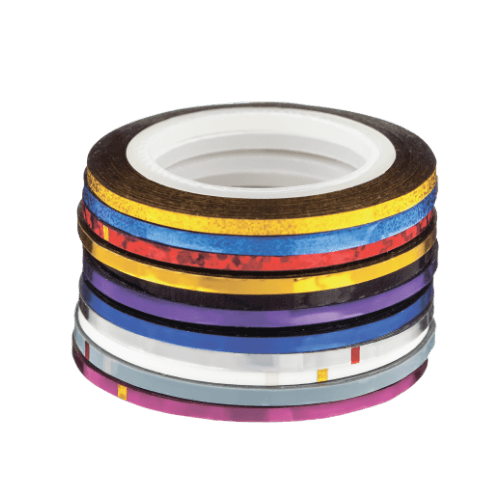 TRIBBON FOR NAILS
Ribbon for nail design it is easy, effective and beautiful item for manicure decoration.
Allows to decorate nails with bright details and geometric patterns.
It can be a bright accent on a neutral background, tender detail or finish line of a manicure.
Combined with any kind of decorative materials.
Perfectly fixing.
Width 2 mm.
Colors: black, white, blue, red, purple, gray, pink, yellow, silver, gold.